Disclaimer:
Westlake Revelations' articles are normally written by Westlake Revelations, with an unbiased presentation. For issues surrounding candidates, it's important for the community to hear the candidates' direct words. With that in mind, the below text has been provided by the candidate, and their words are not edited nor changed in any way. Westlake Revelations does not endorse any candidate. Furthermore, Westlake Revelations does not necessarily agree with nor validate the information candidates provide here below.
---
From the desk of:
Sue McSweeney
---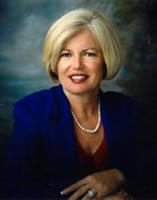 Provided by candidate
Hello neighbors. I'm Susan McSweeney, and I've been asked to take a moment to tell you about myself. Bill and I moved to Westlake Village 25 years ago, raised three kids, and for the past 12 years, I've been serving as a council member of the Westlake Village City Council. During that time, I've served as mayor of our city three times. It's been my great honor to represent the residents of Westlake village for more than a decade.
My approach has never been a stance or position on a specific issue, but instead to work hard to hear and listen to what all the people in our village think and feel about a topic. Combining that understanding with understanding what is best for the overall city, I've been able to make decisions that I'm confident balance all the appropriate considerations while respecting each individual point of view.
One of the things that I'm most proud of is the collaborative and collegial way that I and the other members of our City Council have been able to work together. This approach allows the city council to do our best to serve our residents. We have a great city set of city council members and a diligent, knowledgeable and incredibly hard working city staff.
During an election, incumbents like myself are so often asked what they've accomplished in office. In Westlake Village, I'm proud to say that our council acts as a unit. We consider issues, discuss and deliberate them, and then make our decisions together. Our collection of subcommittees combined with personal research provide a lot of insight into what we need to know. And, each one of us contributes to the process for each decision we make. As a result, it's not about what I accomplish — it's what we, the council, staff and residents, have accomplished. And, I'm incredibly proud of all that we've done together in the past 12 years.
I've always been more about the process of working with the community, our city staff, and my fellow council members more than any one issue. That said, there are a few things that are incredibly important to me: public safety, our schools, and serving our residents of all ages. I want to support our children, our families, and of course our seniors in any way that makes sense. And, I want to continue to draw on the relationships that I have to do everything that I can to benefit our city and its residents.
I hope you are as proud of our community as I am. In a time when respect for others, neighborliness and good old fashioned values can seem in short supply, our city still retains it's small town "niceness." I think that's important.
By design, I am not raising any money for this election. I'm not putting up a ton of signs (I really think they're pretty awful and there are way too many). I am asking you to join my grassroots campaign to allow me to continue to serve our community in the next four years. Having a strong community where every resident feels they have a voice, from the kindergarteners at White Oak Elemetnary to our seniors on fixed incomes, makes our city a healthy and wonderful place to live.
Please help me to continue this important work by voting for me, Sue McSweeney, November 5.