Disclaimer:
Westlake Revelations' articles are normally written by Westlake Revelations, with an unbiased presentation. For issues surrounding candidates, it's important for the community to hear the candidates' direct words. With that in mind, the below text has been provided by the candidate, and their words are not edited nor changed in any way. Westlake Revelations does not endorse any candidate. Furthermore, Westlake Revelations does not necessarily agree with nor validate the information candidates provide here below.
---
From the desk of:
Mark Rutherford
---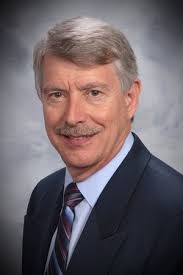 Provided by candidate
Mark (59) was born and raised in Salem, Oregon. He received a bachelor's degree in psychology from Southern Oregon University and law degree from the University of San Diego. He and Gay were married in 1986 and they moved to Hawaii where he practiced law for seven years. Their son, Chad was born in Hawaii and at 3 years old, they moved back to the mainland. After over a year of looking for the perfect area to live in southern California, they found a home in Westlake Village. Mark is president of his Westlake Village based Conflict Management Institute in which he is an arbitrator and mediator. His son, Chad graduated from UC Irvine and his daughter, Brooke is a freshman at Marymount University.
Mark was elected for a four-year term to serve as a member of the Westlake Village City Council in November, 1997 and took his first oath of office on December 3, 1997. He was subsequently re-elected in November of 2001, 2005, and 2009, and has served as Mayor for 3 years. During his tenure on the council, he has served on every standing committee of the city. In addition, he is the City's Representative for the Southern California Association of Governments and the Las Virgenes Malibu Council of Governments. His background includes Past President of Westlake Trails Homeowners Association, representative of Westlake Joint Board, Judge Pro Tem, Ventura Superior Court, Mediation Advisory Board, associate of the Westlake Youth Task Force and Pilot Civil Air Patrol Squadron 61.
If elected, Mark's plans are to continue doing what he has been doing for Westlake Village for the past 16 years. As he has also done for 16 years, he invites and encourages residents to call for any questions, concerns, clarifications, suggestions and input…(818) 889-2211.